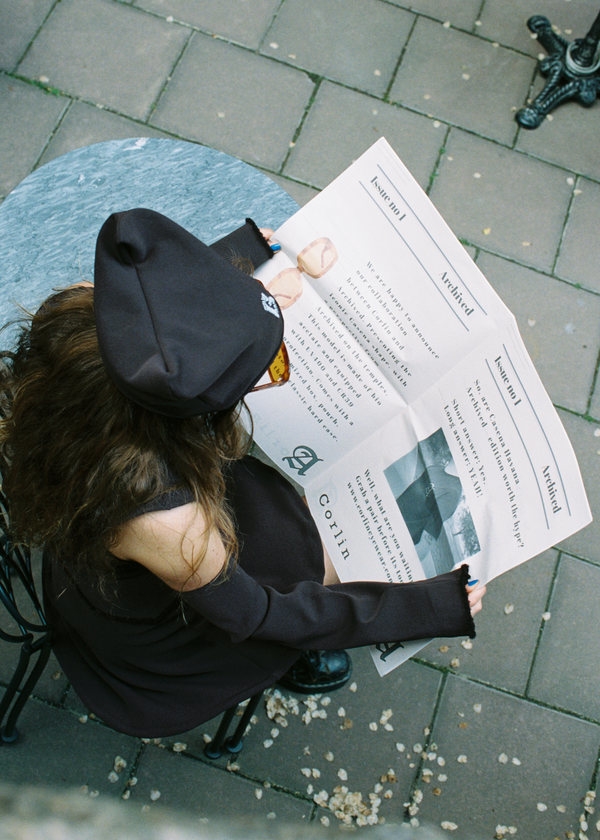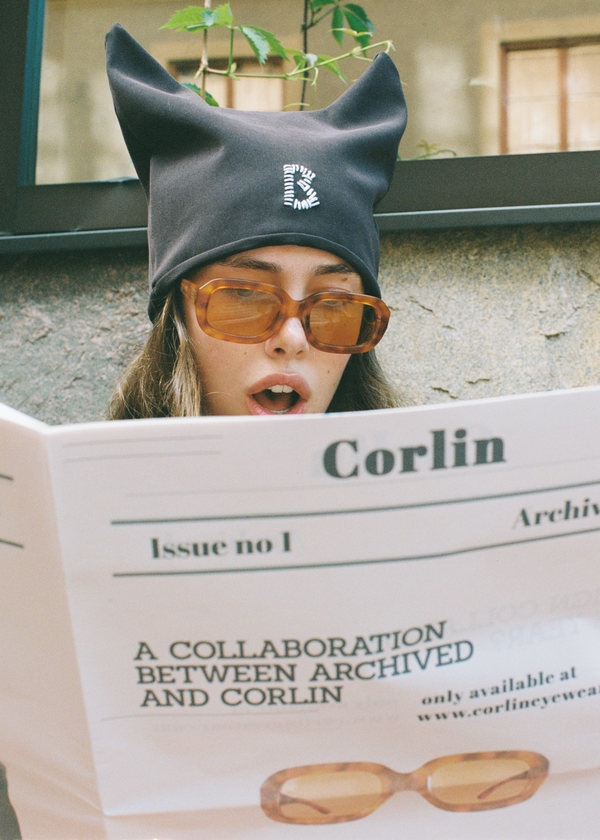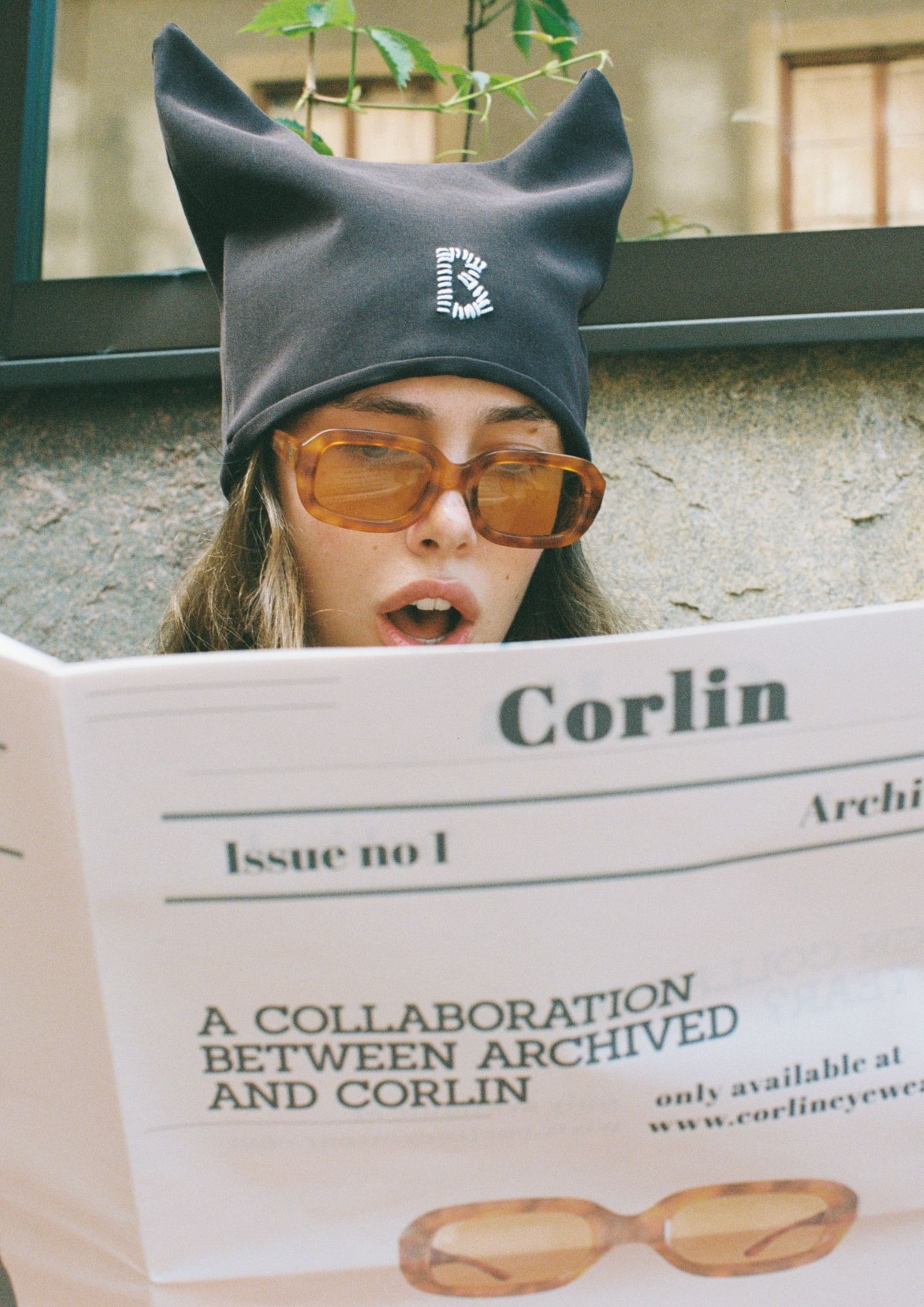 Presenting Corlin Projects:
A space where artists, creatives and brands are getting invited to our studio to co-create a pair of sunglasses. Our first collaboration is with Archived. Archived is a creative space founded 2019 in Kalmar. The concept had a clear trajectory since the project was started. By experimenting with materials such as rhinestones, vintage garments and natural sources, archived has become one of the most innovative collectives in the south. Almost everything is done in-house by hand, with techniques such as heat pressing, bleaching garments and hand painting jeans. "It is important for us to research and source for the most environmental friendly way doing a creation. This is why we are using salt-based bleach and thrifted garments in our process".   
We are happy to announce our collaboration between Corlin and Archived. Presenting the iconic casena shape with a perspective from Archived on the temples. The model is made of bio acetate and equipped with UV400 and CR39 protection and comes with a customized box and pouch.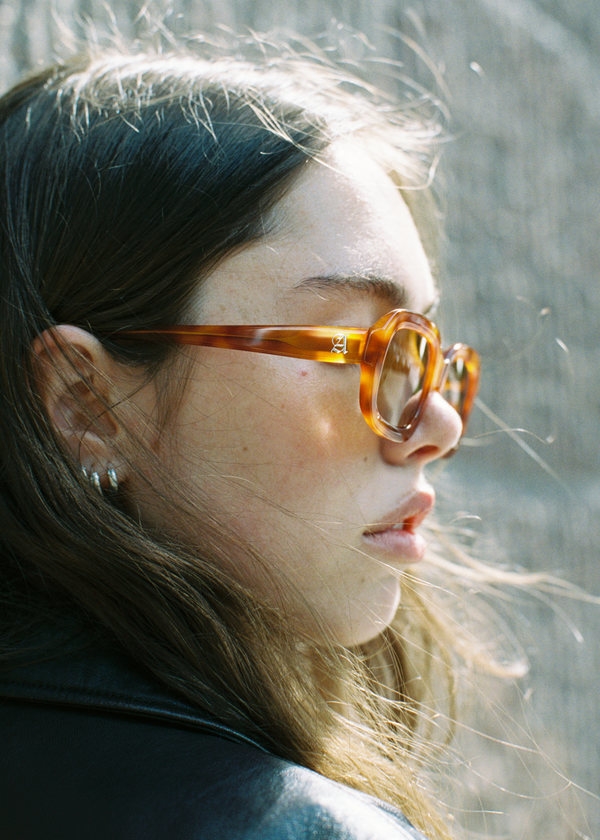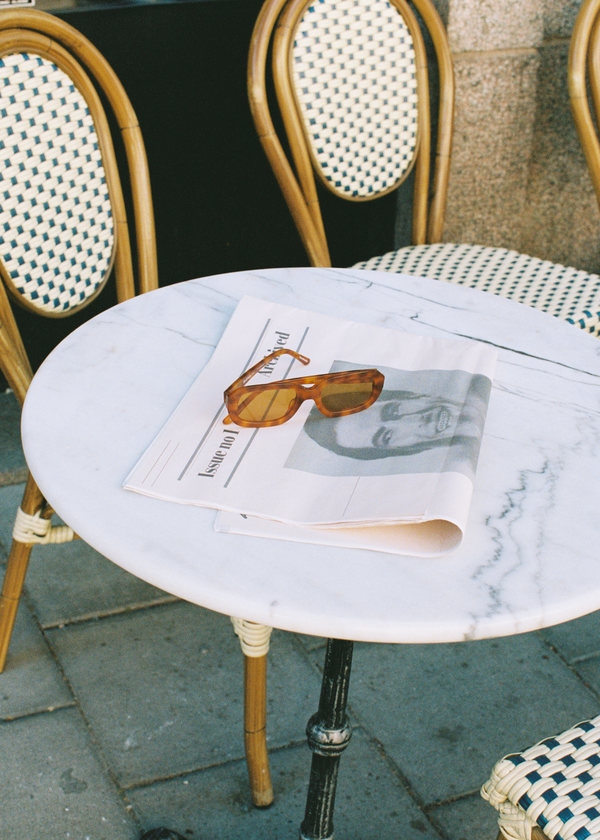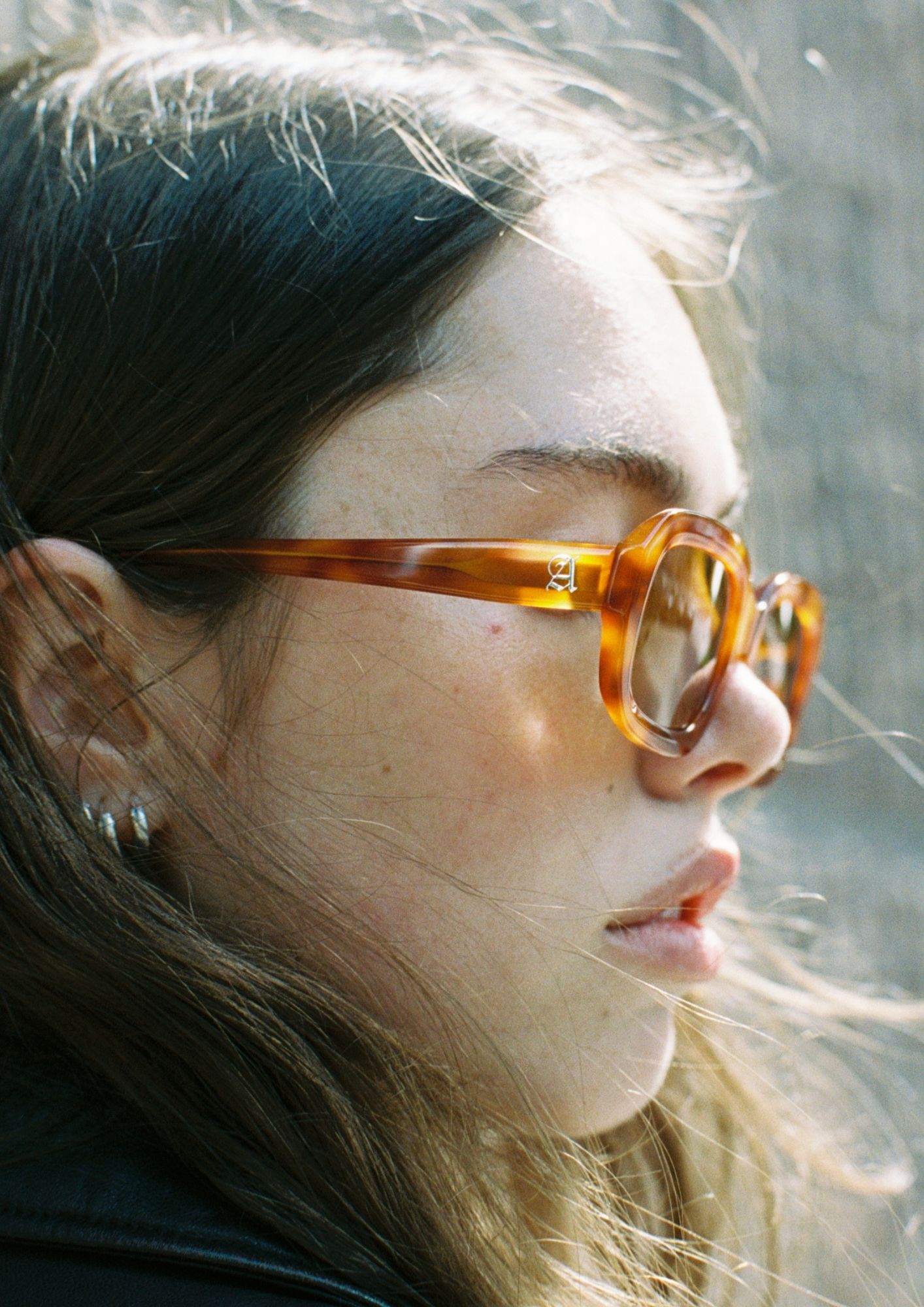 "This project has been a smooth ride for us, because we are sharing the same visions. We wanted to make an eye-catching product, with our own identity. We have already made the it-ring and we wanted to continue on making accessories with local brands. Our collections contains a wide range of colors which is why we made the shades in a bold colorway" says Archived.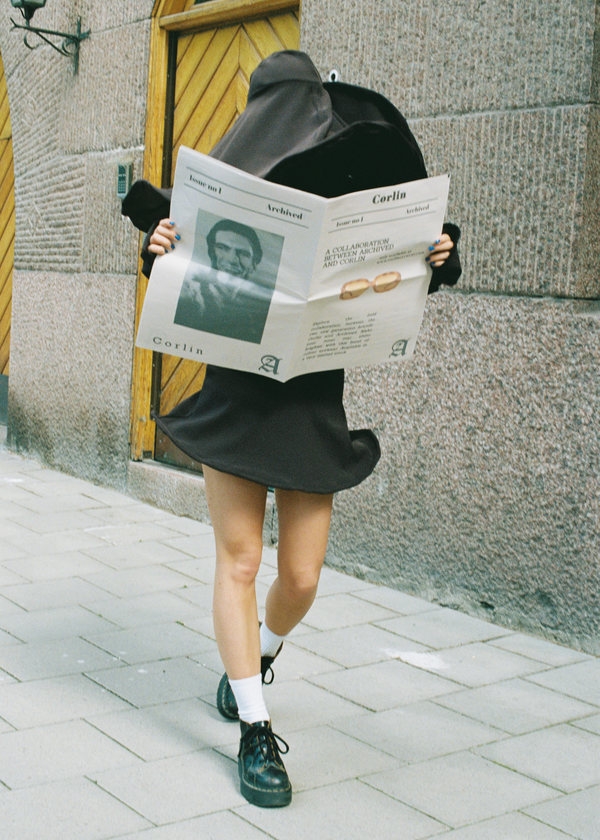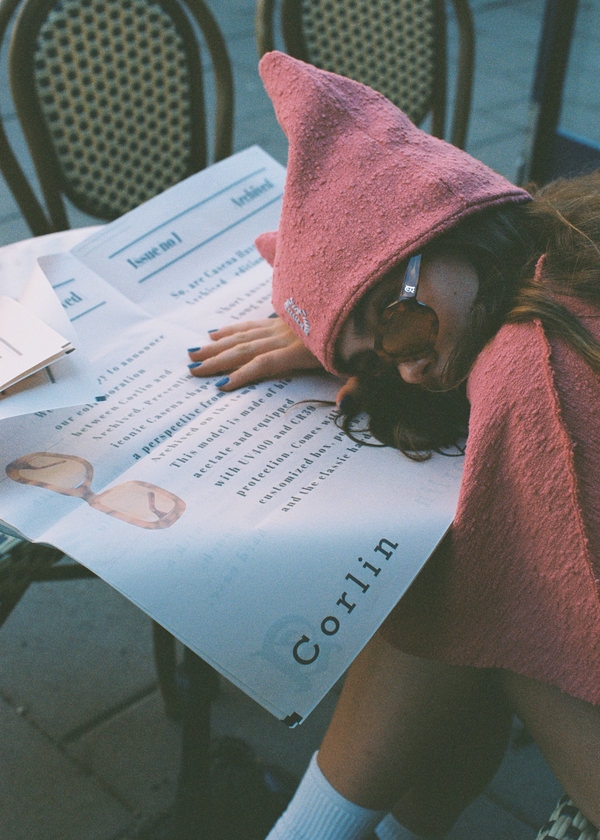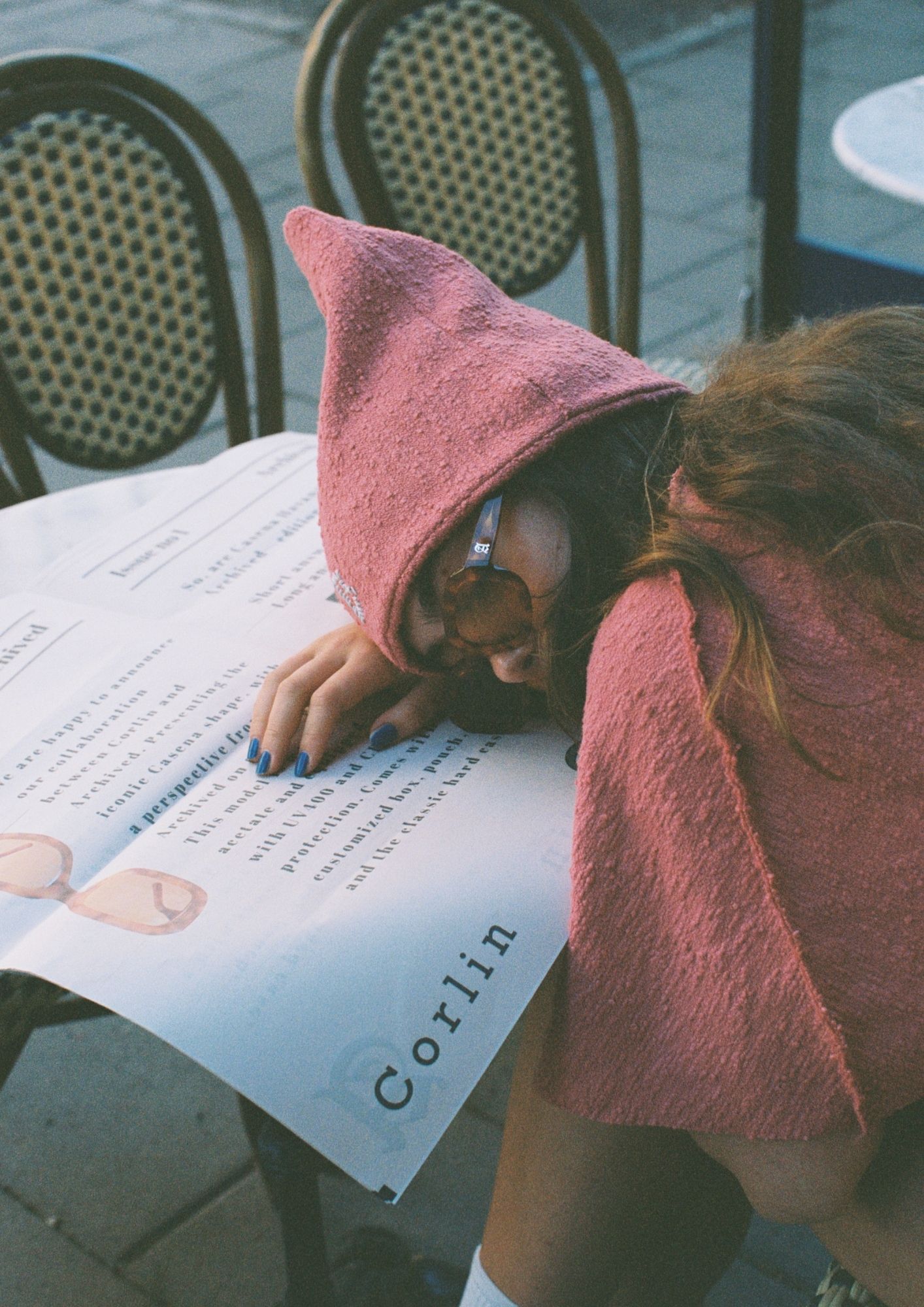 Model: Beata Rydbacken, Photo: Mira Hansen